Need some new band T-Shirts, posters or other music merchandise printed in the UK? Here are some of our top picks for music merchandise manufacturers. 
6 Recommended Music Merchandise Suppliers Baed in the UK 
Selling your band or artist merchandise is an important revenue stream for musicians in 2017 and also an important marketing tool. Getting it right is vital. There many reasons why, here are just a few:
Music merch and branding can help you connect with your fans.
Your branded merchandise acts as a billboard for your music brand and sparks conversations about the band or artist.
It can be a great revenue stream and unless you have a 360 deal, you don't pay any of the profits to your label or agent.
It's a good feeling to have your name or artist logo emblazoned across a big poster or item of clothing.
There are hundreds of companies that produce merchandise for musicians and bands in the UK but which company should you choose?
In this article we run through just six options (in alphabetical order) that might be perfect for your next merchandise run: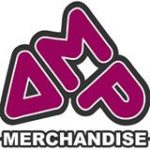 AMP are a London based company that specialise in band and tour merchandise. With more than 10 years experience, you won't go far wrong with AMP.
---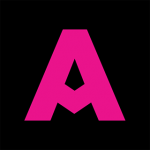 Awesome Merchandise are based in Leeds. They offer a huge range of merch, ranging from T-Shirts to Guitar picks and drum sticks! Awesome Merchandise also offer a warehousing a fulfilment service.
---
Everpress offer a unique and simple way to sell your merchandise with no risk attached. Launch a campaign on their website, collect pre-orders from your fans and ship direct to your buyers once a minimum target has been kept. This is a risk-free way to create high-quality merch for your band and make some tidy profits!
---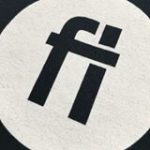 Fire Label are a leading UK supplier of quality clothing, screen printing, embroidery, design, garment finishing and more. Fire Label are behind some of the best streetwear and music brands in the the UK and well worth considering if you are looking for a quality product without breaking the bank.
---

Invent Clothing, print and ship garments on demand. This means there is no risk of over-stocking or being left with dead-stock. Perfect for online shops, even if the profit margin is a little smaller.
---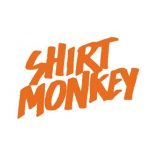 Shirt Monkey are another UK based merchandise supplier. Their pricing is more competitive than some of the other options here. They also offer a drop-shipping print-on-demand service which could be great for starting out.
---
Not found what you are looking for yet?
We have several more great music merchandise suppliers listed in our music industry directory!
---
If you are ready to get started with your next run of music merchandise but have not got any designs ready to print check out some great music industry graphic design options by clicking here.
---
Post Tags: