Planning on putting on a gig or club night in the UK? You need to know about these ticket selling platforms. 
Four of The Best Websites to Sell Tickets to Music / Club Events in The UK
If you are planning a big show, gig or club night there is a huge amount to think about. Marketing, Social media promotion, booking acts, logistics, design, production, the list goes on and on!
One important decision you are going to need to make is where your tickets will be listed for sale.
In this article, we suggest just four of the best options for ticketing platforms in the UK. If you want even more choice, check out the ticketing section of our free music industry directory.
Skiddle have been a leading online ticketing platform for club and music events since they launched back in 2008. They are a trusted, secure platform and offer a wide variety of features and extras to help give your event an extra boost. Skiddle also run a popular blog and can suggest places for your attendees to stay or eat while they are in town for your event.
More Info / Sell Tickets
---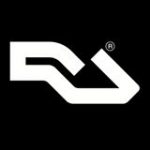 Resident Advisor are one of the leading sources online for discovering and buying tickets to electronic music events. If you are putting on a dance music event and you have not got tickets listed on RA, you are missing a trick.
More Info / Sell Tickets
---
Fatsoma is one of the best places to sell tickets to student events online. They have a huge network of 'reps' (mainly students) who can promote events on your behalf for a small commission. This can be a big boost for your events and is a great way to get in front of a larger audience.
More Info / Sell Tickets
---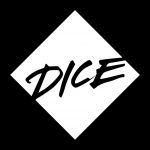 DICE is the newest company on our list. Their innovative mobile ticketing app allows users to buy tickets to gigs on their mobile phones with no booking fees. Their impressive technology helps to put your event into the hands of the people who are most likely to be interested in it and also reduces the chances of your tickets ending up in the hands of touts.
More Info / Sell Tickets
---
We hope this list helps you find the right option for selling tickets to your UK based music event. Once you have made your decision be sure to check our list of event promotion resources!
---
Post Tags: